Tres grabaciones históricas (año 1989), únicas existentes en Internet, del Órgano antiguo de tubos
de Aquilino Amezua de la S.I. Catedral Metropolitana de Valladolid, Castilla y León, España.
3 historical recordings of the old pipe organ of Valladolid's Cathedral in Castile & León, Spain.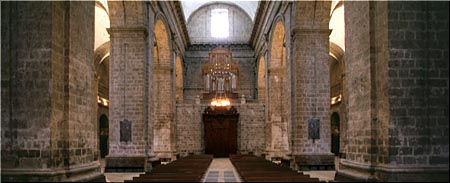 El antiguo Órgano construido por Aquilino Amezua y Leocadio Galdos entre 1904 y 1928.
The old Pipe Organ built by A. Amezua and L. Galdos between the years 1904 and 1928.

Fotografías de Michael Reckling © 1992-2006 M.R.Studios

Tres obras románticas, interpretadas por Pilar Cabrera en el año 1989,
y grabadas en el antiguo Órgano de A. Amezua de la Catedral de Valladolid:
Las 3 grabaciones analógicas han sido realizadas en el año 1989.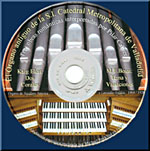 El Órgano Amezua - Proyecto de 1990 - mejora y ampliación



visitantes